UNWRITTEN: STORIES OF SIGNIFICANCE TV SHOW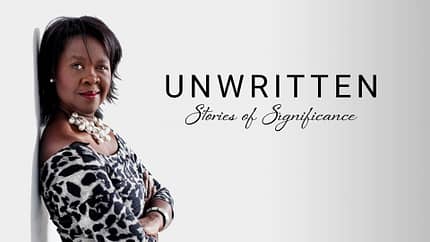 The Unwritten: Stories of Significance TV show committed to giving our youth a platform to share their incredible stories. Joy Foster is the founder, producer and host of Unwritten, the show allows her to continue her mission in highlighting and championing inspirational people in our society.
---
THE JOY FOSTER PODCAST
Joy Foster and her guests discuss health and the societal divisions when it comes to navigating our "new normal".
Dr. Abdu Sharkawy, Infectious Disease Specialist, kicks off the series as Joy's first guest. Dr. Adbu Sharkawy is the go-to expert for several major hospitals in Toronto, as well as being the medical face of the pandemic on national TV.
You can find The Joy Foster Podcast here.
---
FUTURE PROSPECTS PODCAST
Future Prospects is now a podcast! Our episodes are available on all major podcast platforms for you to enjoy on the go, with your morning coffee, or whilst you commute. New episodes are added weekly.
You can find the Future Prospects Podcast here.