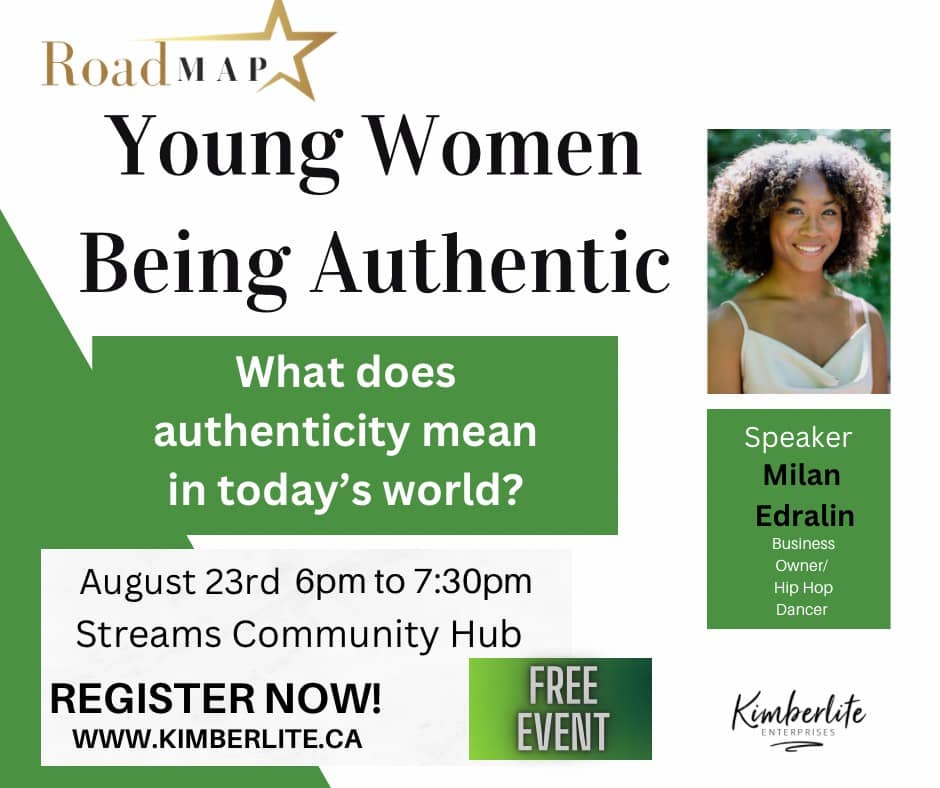 Young Women Being Authentic
Road Map is another dream of mine for a very long time, honestly since 2012.  Finally it is here and I am so excited about the this platform and the opportunities young people will receive from it.
An open forum with interactive discussions on topics ranging from education, transitioning to real life, finances, health and so much more!
Speakers with be young people with a passion to teach and guide their peers from what they have learned within their own lives.
Mentors who have a valuable interest in the future of our next generation wellbeing.
Road Map's first exciting event will be featuring my amazing guest speaker Milan Edralin.
Milan, is one passionate and hard working young woman. She's an entrepreneur and hip hop dancer. She choose this subject "Young Women Being Authentic" because it's dear to her heart and talking from experiences her message will relate to many young women on all levels.
Event Information
Hosted at:
Streams Community Hub
When:
Commencing Wednesday, August 23rd
Doors open at 6:00pm
Presentation: 6:30pm to 7:30pm
Event Details:
Limited seating / register early
Free event
For grade 12 - post secondary students only