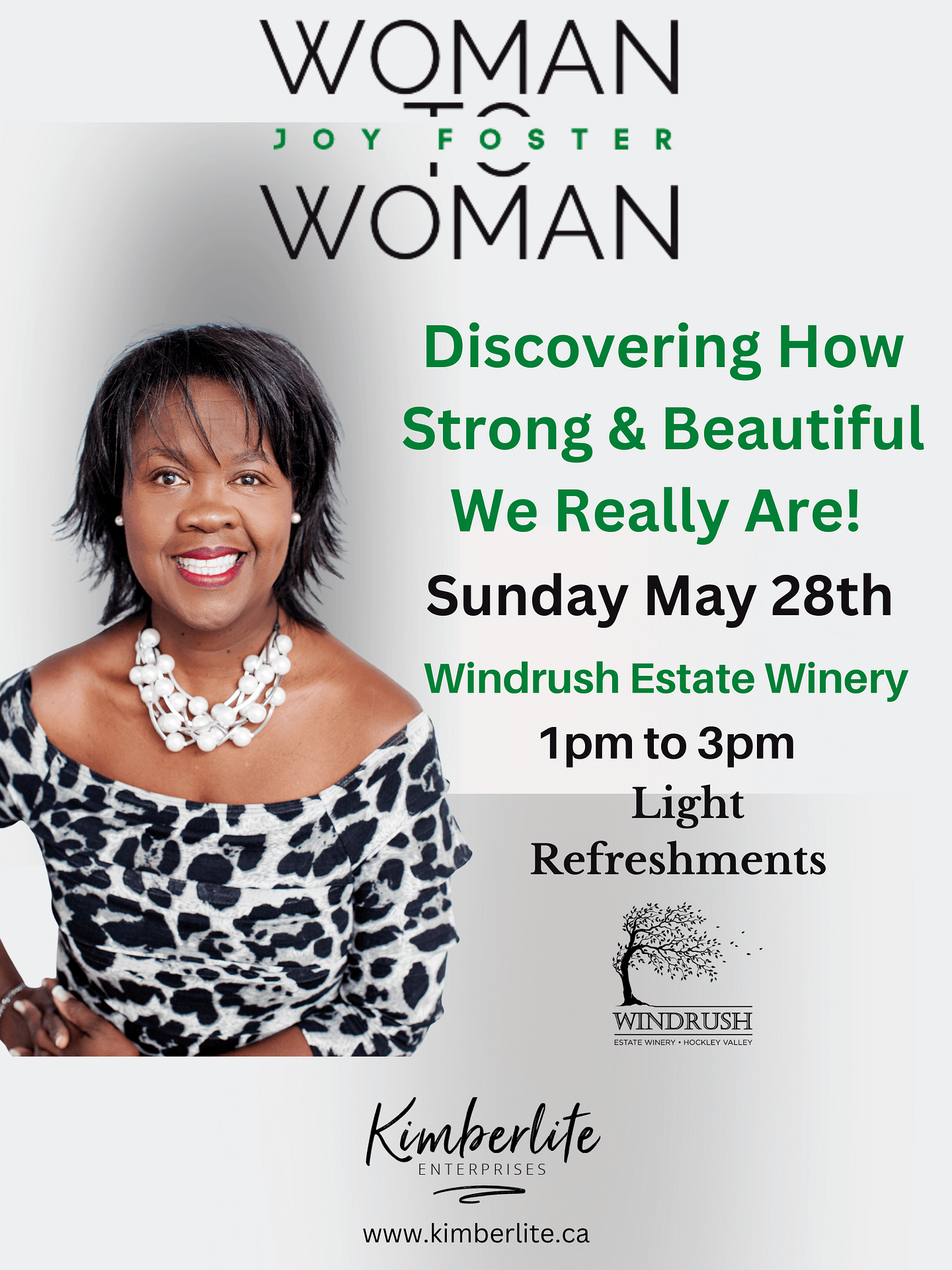 Discovering How Strong & Beautiful We Really Are
May 28th, 2023 at Windrush Estate Winery
A Woman to Woman Event by Joy Foster
My question to you all.. do you know how strong and beautiful you are? 
Strong, beautiful, courageous and resilient. 
I have been in those situations, trust me, it's was hard to find my own voice. Eventually, I woke up through tough lessons and started to take a stand for my own life!! We as women beat up on ourselves when the moment present itself, silently comparing, saying negative things which eventually create anxiety or depression, eating away at our own beliefs. It's time for each of us to rediscover all what we already own.
Limited seating / register early
$65 pp
Complimentary Award-Winning Wine by Windrush Estate Winery
Light refreshments
Masking is preferred, but down to guests' discretion