I am SO excited to be able to share these amazing words by Hanna Asheber. The below blog post is originally from Arise N' Go, Kimberlite Enterprises' incredible business partner!
I met with Hanna from Arise N'Go for the interview – and what an inspirational young woman she is! I am honoured to be featured.
---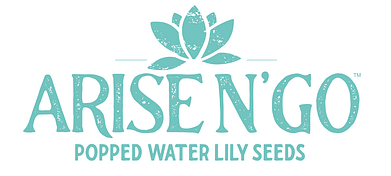 This blog is written by Hanna Asheber, a second-year undergraduate student at the University of Western Ontario.
This week, I had the pleasure of interviewing Joy Foster, co-owner and co-founder of Kimberlite Enterprises. Her business centers around inspiring youth and adults to realize their full potential through various services including inspirational speaking, mentoring, producing and hosting a TV show called Future Prospects and music!
When asked about Kimberlite enterprises' origin, Joy said that she found herself inspiring people around her and realized that she had a gift for speaking and solving others' problems. She figured she could turn her gift into a business when a customer asked her to speak at an event while she was working in image consulting. Joy realized she could engage an audience, fill a room and most importantly, that she cared about the authentic impact she made on people's lives. Through her success, Joy found herself speaking at various educational institutions, appearing on several talk shows like Breakfast Television and CBC and even hosting her own show, Future Prospects which has been on the air for 9 years.
Life is never short of its hurdles, and Joy has expressed that she's had her share. Everyone has certain bridges they need to cross and for her, one of those bridges was finally vocalizing her struggles with finishing her education. In a field that often demands advanced speaking and writing abilities, Joy continues to succeed against the odds and uses her talents to not only produce inspiring work but to rise above any challenges that come her way.
Joy has also experienced health challenges including a battle against Cushing's disease which led to "multiple brain surgeries and a life dependent drug that [she] continues to take daily". Additionally, she noted that starting her own business proved difficult not only mentally but also financially. She voiced that at the beginning of her journey, she experienced difficulties with money management and subsequently, "let money control [her] and didn't know how to control it". However, through those tribulations, Joy has found a way to incorporate her struggles into her field of work. These hardships help her make meaningful connections with the people she comes in contact with and allows her to be that much more approachable. By going through hard times herself, Joy can empathize with people and understand that even if "life seems like a race, it'll pull you back to appreciate it more".
Through inspirational speaking where she's able to connect directly with others and witness the real impact of her work, Joy conveyed that her line of work proves to be continuously fulfilling. Through her show, Future Prospects, she has reached people globally and talked about their incredible stories. The show started small and has expanded to the point where Joy now receives stories from all over the world including countries like Nigeria, America, Italy and Brazil. Her proudest moments, outside of work have been marrying the love of her life and having her son. In terms of entrepreneurship, independence, freedom and the challenge to create were Joy's favourite aspects.
When asked about her goals for Kimberlite enterprises and her TV show, Joy responded that her goal is to change the world starting with the education system's curriculum. She feels, and rightfully so, that it's outdated and insufficient for today's students. There is a large disconnect between students and the administrative staff which puts students at a disadvantage both academically and mentally. Ultimately, Joy wants to help young people overcome the mentality that life is a race and encourage self-discovery through her mentoring and keynote speaking services.
In regards to any advice that she would give to anyone interested in starting their own business, Joy gave 3 key takeaway messages:
Be prepared to work your butt off
"If you don't have a good work ethic and learn to listen to people who are already in the game, then you won't make it very far". Through hard work and self-reflection, you will learn to become comfortable in your own skin which will make your work more authentic and meaningful.
Learn to eat no's for breakfast
Many people are going to turn you down. No matter what field you choose to pursue, resistance is sure to follow but that doesn't mean you are on the wrong path! It's important to be willing to hear the truth and learn to grow through it because life doesn't stop when it gets hard.
Keep looking forward and don't look back
Throughout her journey, Joy emphasized the importance of looking forward and how dwelling in the past can hinder your growth. While self-reflection is integral to one's success, there comes a time when you have to take past mistakes and simply apply them to the present. Joy noted that "through hardships, perseverance will allow you to overcome them but if you give up, you'll never know your true potential".
Joy is also a professional singer, and her CD "One Step at a Time: is available to purchase on Amazon! All in all, she loves to inspire and send positive messages that students and youth often don't but need to hear.